Awareness 3R
Title and Area
local Investigation08
Trainig 08
Site Visit 08
Okinawa
Outline
Life in Okinawa
FAQ
Site Visit in Okinwa2008
They are the companies where we visitde in 2008.

1. DAIKO SANGYO, industry Ltd.
2. OKISUI, joint stock company
3. KITANAKA ORGANIC FERTILIZER, company Ltd.
4. TORIMU Inc.
5. AEON RYUKYU Co, Ltd.
6. NahaCity & Haebaru Town Environmental Facilities Union (Japanese)

1. Daiko Sangyo industry Ltd.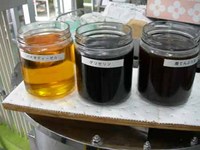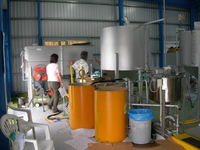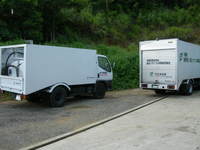 Diko Sangyo is the company that manufactures BDF (Bio Diesel Fuel).The fuel is made from the watsed cooking oil.
About 1600L and 60 tracks worth of a biodiesel is made in a day

2. Okisui joint stock company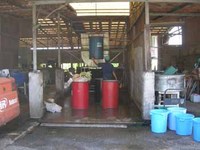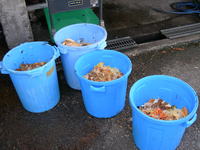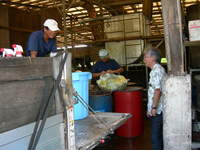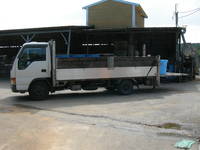 Here, it raises hogs.
The food residue that went out of the restaurant at the hotel is chiefly made fodder and it gives it to the pig.
The food residue had been carried in the photograph.

3. Kitanaka Organic fertilizer industry Ltd.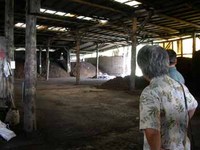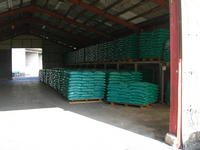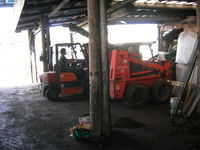 Here, a organic fertilizer is made.

4. Torimu Inc.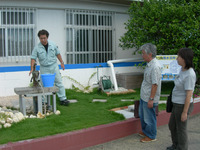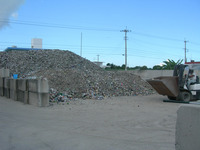 The bottle collected from the ordinary family is processed.
The used glass is recycled.

5. AEON RYUKYU Co, Ltd.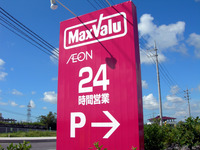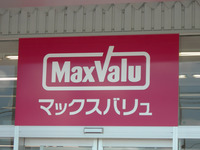 ●Shop front Recycle Activity
Milk carton, aluminum can, food tray, and collection box of PET bottle. The important resources that everyone collects are recycled as "TOPVALU Environmental Declaration".
●Shopping bag bringing movement
The plastic bag is made of oil. To decrease the use of limited oil, we are doing the approach that brings the shopping bag by the customer.
●Saving resource activity
To reduce the waste of cardboard, we adopt the returnable containers that able to be used many times repeatedly.
● Recycling of food residue
Our raw garbage becomes "Bait of pig". Therefore, we neatly separate it.

6. Naha,Haebaru Environmental facilities union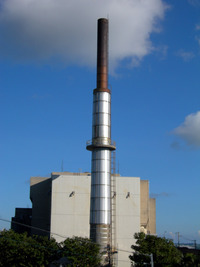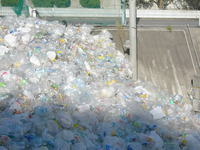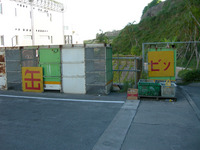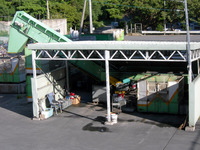 Naha,Haebaru Environmental facilities union
The collected garbage is classified, and recycled.
Facilities to process garbage that goes out of Naha City and Haebaru-cho.